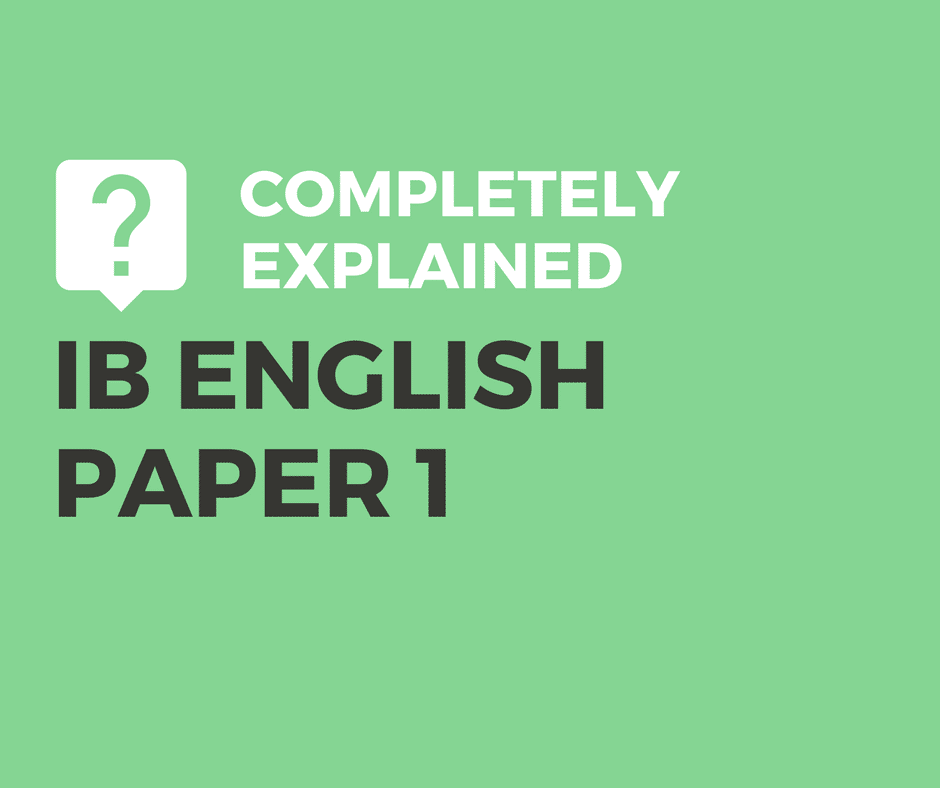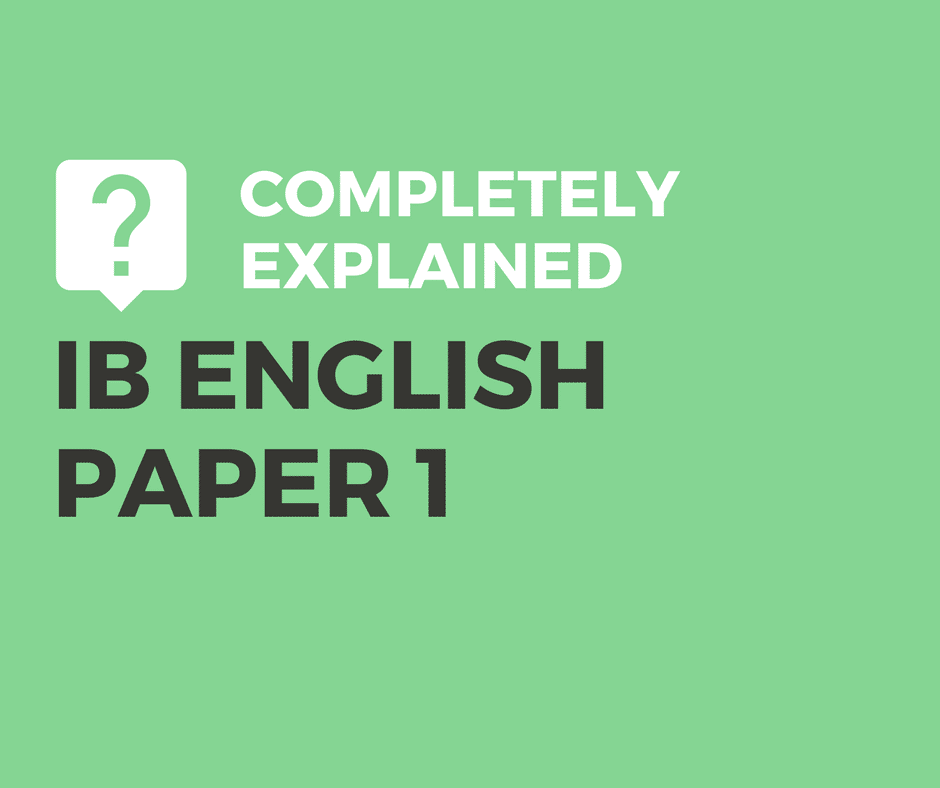 IB English Paper 1 is one of those nerve-wracking experiences that everyone has to endure. It's especially scary because you have no idea what you'll end up writing about for your final exam–and your grades depend on it! The best preparation you can do is to be acutely aware of the exam structure and be familiar with strategies for tackling a Paper 1 in general.
If you want to fully wrap your head around the IB English Paper 1 commentary, then this blog post is definitely for you.
In 2014, Jackson received a perfect 20/20 for his final Paper 1. In this guide, he will share his secrets on the IB English Paper 1 so that you can conquer it too!
You can also check out LitLearn's IB English Paper 2 guide for in-depth Paper 2 advice.
Topics included
What is a Paper 1?
What to write about in a commentary
The correct approach to analysis
The importance of the thesis
Getting the right commentary structure
Structuring body paragraphs
Guiding questions (SL only)
Planning ahead
(This post does not apply to Language and Literature HL. Your Paper 1 is a bit weird, so it'll be in a separate post.)
---
What is a Paper 1 exam?
In a Paper 1 exam, you are given two mysterious, unseen texts, both of which are between 1 and 2 pages in length.
For IB English Literature SL and HL: One text is always a poem, while the other text is always a prose extract from a novel or a short story.

For IB English Language and Literature SL: The texts come from a plethora of categories including magazines, editorials, speeches, interview scripts, instruction manuals, cartoon strips, you name it. Be prepared to be surprised. See my comprehensive list of Lang Lit text types in my Quora answer.
Okay. So you're given two unseen texts. What do you have to do now?
Well, your task for the rest of the exam is to write a commentary on just one of the two texts.
---
Wait, what's a commentary?
"Diction" is a fancy word for "word choice".
"Onomatopoeia" is a fancy word for sounds like "oink" and "bark".
The same goes for "commentary".
A commentary is simply a fancy word for "an essay that comments on something."
In an IB English Paper 1 commentary, you have to choose one of the two texts—the poem or the prose extract—and 'comment' on the chosen text in as much detail as possible.
---
What do I have to write about in a commentary?
Imagine that you've been asked to simply "talk about" a text that you've recently read on your commute to school (e.g. a Sci-Fi novel). What would you talk about?
Immediately, a couple important aspects should seem worthy of a comment.
Characters are usually the core of the story. They should definitely be commented on.
Also, stories revolve around central ideas, also called themes. e.g., if you comment on Harry Potter and you don't mention anything about wizardry, then you're leaving out a central part of the book!
And finally, we need to talk about the events that happen in the text. These events can be referred to as the plot.
You now know that characterisation, thematics and plot are essential ingredients in any top-scoring Paper 1 commentary. By talking about these aspects, you are providing a holistic 'comment' on the text–which is exactly what we want.
But this is only half of the whole story.
The above list of three things would be very sufficient if you were just having a casual chat with your friends. But this isn't a casual chat.
THIS IS IB ENGLISH.
---
Digging Deeper
In IB English, your commentary needs to go deeper than just describing the characters, themes and plot, which constitute the 'surface meaning' of a text.
The IB wants you to dig deeper into the text and answer these two key questions:
HOW did the writer create these characters, themes and plot?
WHY did the writer choose to create these characters, themes and plot in this particular way? e.g. "JK Rowling could have made Draco a kinder person, but she didn't. Why?"
These questions get to the heart and soul of analysis. In this blog post, I want us to focus on Paper 1 overall. You can learn more about how to answer these key questions by reading our Step-by-Step Guide to IB English Analysis.
---
Your ONE mission in Paper 1
Let's quickly recap what you need to do in a Paper 1.
You need to discuss the characters, themes and plot of the chosen text.
You then need to explain how and why these aspects were achieved by the writer.
These two points are helpful as a basis for understanding, but they won't help you get words on the page. What we need now is a practical guide to writing an actual commentary:
Deciding on a good thesis
Choosing the right points
Choosing the right structure
---
A Practical Guide to Writing a Paper 1 Commentary
An IB English Paper 1 commentary boils down to 3 separate parts:
An introduction: contains a thesis and an outline of your points
A body: contains your points
A conclusion: wraps up the essay
SL only: Guiding questions
Choosing a thesis
The thesis or subject statement is a single sentence in the introduction of the commentary that states how the writer achieves his overall purpose.
This is also the main argument that you are trying to prove in your commentary. The examiner can usually judge the strength of your analytical skills just from your subject statement alone, so it needs to be well-written.
Here is an example of a strong thesis:
In the poem, Murray hyperbolises society's aversion towards emotion in order to criticise masculinity as a restrictive social norm that inhibits the natural expression of emotion.
We teach you how to create strong subject statements in our premium Analysis Bootcamp for IB English course.
---
Choosing the right commentary structure for IB English Paper 1
Every text works best with a specific paragraph structure. Finding this match isn't always easy, but it's also one of the most important things to get right in your Paper 1 commentary.
You can organise your essay by:
ideas/themes
techniques
section
the 'Big 5'
SPECSLIMS
and probably a whole host of other acronyms that English teachers love to invent.
Criterion C for IB English Paper 1 is Organisation. It's worth a whole 5/20 marks, so it's definitely in your best interest to choose the most appropriate structure for your commentary.
In my opinion, there are only two types of structure that work well for most texts. I explain the most important of these commentary structures in my blog post on structural recommendations for Paper 1.
---
Writing body paragraphs: Why and How
Once you've chosen the best structure for your commentary and decided on a strong thesis as your central argument, the rest of the essay needs to revolve around proving this argument.
How do you prove this subject statement? You do it by looking at individual points. These smaller points support smaller, more specific aspects of the overall thesis.
The idea is that each body paragraph, or point, aims to prove a separate, smaller aspect of the bigger thesis. It's like a jigsaw puzzle: You must piece together smaller, more manageable pieces to build the bigger argument (i.e. the thesis).
In reality, this translates into writing 2, 3 or 4 points, each of which fits snuggly it its own paragraph or multiple paragraphs (depending on the complexity of the point). In each point, you must include:
Quotes. As evidence supporting your point.
Analysis of language and literary techniques. Use specific quotes from the text and explain how and why they are used by the writer to shape his/her message.
---
Using and answering the guiding questions
Guiding questions are a god-send for SL students, so remember to advantage of them given that your friends in HL English don't get them at all. The best strategy is to immediately skim through the guiding questions to get your head into the right themes and ideas so that you can grasp the central meaning of the text when you read it for the first time. As a general rule, answering guiding questions should be done implicitly; pretend that the question doesn't exist… it's just a prompt!
---
Planning ahead
Ironically, the most important part of IB English Paper 1 is not the analysis itself (well it is, but not really). The part you have to get right the first time is the plan.
Before you begin writing, you should plan out your commentary in sufficient detail. I am very persuasive on why you should plan well in another blog post, but to cut to the chase here: You will lose track of time, thought and sanity if you do not have a clear road map of every part of your commentary before you begin writing.
Watch our quick guide on planning an IB English Paper 1 commentary. That's right: YouTube video and a blog post combined!